Nutritional Supplements for Children
Kids who eat balanced diets don't need to take dietary supplements. But children who are extremely picky eaters, have certain health conditions, or have to follow restricted diets might be at risk for some deficiencies.
Given the reality of time-crunched parents, those well-rounded, home-cooked meals aren't always possible. That's why pediatricians may recommend a daily multivitamin or mineral supplement.
Below is a list of Pure Encapsulations supplements that their research has found to be effective in improving general health in Children. To order or learn more about each supplement, just click on the link below and you will be able to order through our account.
Junior Nutrients
PurePals chewable tablet (natural cherry flavor)
PurePals chewable tablet (with iron)
LiquiNutrients
DHA Enhance
Omega minigels
Lactobacillus Sporogenes (active probiotic culture)
Probiotic 50B (soy and dairy free)
About Pure Encapsulations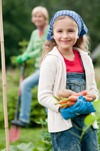 Pure Encapsulations was manufacturers the highest quality hypoallergenic supplements. Because Pure Encapsulations supplements are hypoallergenic, there are absolutely no hidden fillers or coatings, binders, shellacs, artificial colors, fragrance or excipients in their products that would disrupt or diminish the bioavailability of any of their ingredients. Furthermore, their products are free of wheat, yeast, gluten, corn, sugar, starch, preservatives or hydrogenated oils. The ingredients in Pure Encapsulations are selected solely on the basis of quality and purity and are provided in their most potent and bioavailable forms.
Pure Encapsulations is a professional brand. Pure Encapsulations products should be administered by recommendation and under the supervision of a healthcare professional. For specific questions about your health, please consult your healthcare provider. Consult your physician before taking any new supplement as they can cause drug interactions or other complications.