Nutritional Supplements for Detoxification
If you eat out at restaurants, purchase non-organic or processed foods from the grocery store, or even take vitamin supplements that have not been consciously crafted with quality ingredients, chances are you are routinely ingesting genetically modified organisms (GMOs) without even knowing it.
This is why it is vitally important to regularly cleanse and detoxify your body of transgenic materials that may be damaging the natural flora balance in your gut, as well as poisoning your blood, causing gastrointestinal upset, and triggering neurological damage, among other conditions.
Below is a list of Pure Encapsulations supplements that their research has found to be effective in helping with detoxification. To order or learn more about each supplement, just click on the link below and you will be able to order through our account.
Cleanse Kit #1
Cleanse Kit #2
Detox Pure Pack
DIM Detox
HM Chelate
Liver GI Detox
About Pure Encapsulations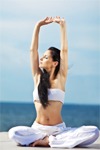 Pure Encapsulations was manufacturers the highest quality hypoallergenic supplements. Because Pure Encapsulations supplements are hypoallergenic, there are absolutely no hidden fillers or coatings, binders, shellacs, artificial colors, fragrance or excipients in their products that would disrupt or diminish the bioavailability of any of their ingredients. Furthermore, their products are free of wheat, yeast, gluten, corn, sugar, starch, preservatives or hydrogenated oils. The ingredients in Pure Encapsulations are selected solely on the basis of quality and purity and are provided in their most potent and bioavailable forms.
Pure Encapsulations is a professional brand. Pure Encapsulations products should be administered by recommendation and under the supervision of a healthcare professional. For specific questions about your health, please consult your healthcare provider. Consult your physician before taking any new supplement as they can cause drug interactions or other complications.