Nutritional Supplements for Fatigue
Everyone is familiar with all-out energy drain — that exhausted day (or night) when no matter how enticing that new movie, fabulous shoe sale, or friendly barbecue, we just can't psych ourselves up to go.
If you have ruled out any medical issues and developed positive habits but are still struggling with fatigue, it may be time to turn to supplementation. We took a look at the most common causes of fatigue—sleep, stress, and exercise—and put together a list of simple, supplemental fixes to address each one.
Below is a list of Pure Encapsulations supplements that their research has found to be effective in helping with fatigue. To order or learn more about each supplement, just click on the link below and you will be able to order through our account.
Anti-Fatigue Complex
CoQ10 l-Carnitine fumarate
Energy Xtra
Phyto-ADR
Adrenal
Vitamin D3
B12 Folate
B-Complex Plus
Krill-plex
Nutrient 950
About Pure Encapsulations
Pure Encapsulations was manufacturers the highest quality hypoallergenic supplements. Because Pure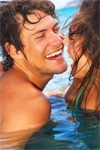 Encapsulations supplements are hypoallergenic, there are absolutely no hidden fillers or coatings, binders, shellacs, artificial colors, fragrance or excipients in their products that would disrupt or diminish the bioavailability of any of their ingredients. Furthermore, their products are free of wheat, yeast, gluten, corn, sugar, starch, preservatives or hydrogenated oils. The ingredients in Pure Encapsulations are selected solely on the basis of quality and purity and are provided in their most potent and bioavailable forms.
Pure Encapsulations is a professional brand. Pure Encapsulations products should be administered by recommendation and under the supervision of a healthcare professional. For specific questions about your health, please consult your healthcare provider. Consult your physician before taking any new supplement as they can cause drug interactions or other complications.