Nutritional Supplements for Men's Health
You know the rules for healthy living — exercise, eat right, sleep well, etc. — but how many of them do you actually follow? Data from the International Food Council Foundation suggests that while a majority of men are aware that changes to their diet could benefit their overall health, fewer than half actually follow through with those changes.
Most men can get almost all the vitamins they need if they pay attention to nutrition. But not all men do pay enough attention, and nutrition needs may change with age. According to the United States Department of Agriculture, men need to eat 350 percent more dark green vegetables and 150 percent more fruit in order to meet federal guidelines.
According to one study alone, men over 70 need more vitamin D than middle-aged men, and according to a recent study, 72 percent of them don't get it. In fact, men of all ages have deficits in nearly every nutritional category.
Below is a list of Pure Encapsulations supplements that their research has found to be effective in improving general health in men. To order or learn more about each supplement, just click on the link below and you will be able to order through our account.
EPA/DHA Vegetarian
EPA/DHA Essentials
Krill-plex
Beta-sitosterol
Men's Nutrients
Men's Pure Pack
LiquiNutrients
Lactobacillus Sporogenes (active probiotic culture)
Probiotic 50B (soy and dairy free)
Vitamin D3
B12 Folate
B-Complex Plus
Krill-plex
Nutrient 950
About Pure Encapsulations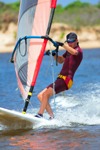 Pure Encapsulations was manufacturers the highest quality hypoallergenic supplements. Because Pure Encapsulations supplements are hypoallergenic, there are absolutely no hidden fillers or coatings, binders, shellacs, artificial colors, fragrance or excipients in their products that would disrupt or diminish the bioavailability of any of their ingredients. Furthermore, their products are free of wheat, yeast, gluten, corn, sugar, starch, preservatives or hydrogenated oils. The ingredients in Pure Encapsulations are selected solely on the basis of quality and purity and are provided in their most potent and bioavailable forms.
Pure Encapsulations is a professional brand. Pure Encapsulations products should be administered by recommendation and under the supervision of a healthcare professional. For specific questions about your health, please consult your healthcare provider. Consult your physician before taking any new supplement as they can cause drug interactions or other complications.