Nutritional Supplements for Stress Management
Stress has become an unwelcome addition to our daily discourse. While it is tempting to declare one stressor more significant than another, our bodies perceive all stress equally. Cortisol levels rise, neurotransmitter levels become erratic, key nutrients are depleted, and hormone levels become difficult to predict.
Stress-management strategies are critical in maintaining wellness and disease prevention. Supplements are an easy, cost-effective method of managing stress, as long as they are targeted at the right symptoms. Many of my patients are often confused about what supplements to take. I typically encourage them to develop a supplement plan based on their symptoms.
Below is a list of Pure Encapsulations supplements that their research has found to be effective in helping with stress management. To order or learn more about each supplement, just click on the link below and you will be able to order through our account.
Amino Replete
GABA
Emotional Wellness
Eleuthero
Panax Ginseng
Daily Stress Formula
Cortisol Calm
Adrenal
Vitamin D3
B12 Folate
B-Complex Plus
Krill-plex
Nutrient 950
About Pure Encapsulations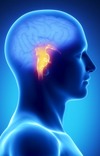 Pure Encapsulations was manufacturers the highest quality hypoallergenic supplements. Because Pure Encapsulations supplements are hypoallergenic, there are absolutely no hidden fillers or coatings, binders, shellacs, artificial colors, fragrance or excipients in their products that would disrupt or diminish the bioavailability of any of their ingredients. Furthermore, their products are free of wheat, yeast, gluten, corn, sugar, starch, preservatives or hydrogenated oils. The ingredients in Pure Encapsulations are selected solely on the basis of quality and purity and are provided in their most potent and bioavailable forms.
Pure Encapsulations is a professional brand. Pure Encapsulations products should be administered by recommendation and under the supervision of a healthcare professional. For specific questions about your health, please consult your healthcare provider. Consult your physician before taking any new supplement as they can cause drug interactions or other complications.