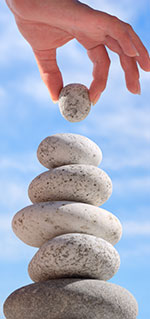 Over the past few decades, complementary and alternative medicine (CAM) has become increasingly popular. For people with problems like anxiety depression and addiction, complementary health approaches have become a viable option.
In the treatment of mental health, the goal of CAM therapies like nutrition and mediation is to improve overall health while relieving symptoms. People often report that they use CAM because of fear of side effects from prescription medications.
All Things Well provides a number of natural remedies for emotional health including music therapy, books, and supplements for mental health.
Even the best available medical treatments don't work for everyone. Roughly four in 10 Americans in a given year — and as many as half of those with psychiatric disorders — use herbal supplements and other types of complementary or alternative medicines (often called "CAM") as another source of relief.
Natural healing is an ancient practice, documented in cave paintings at least 80,000 years old. Through the ages more than three-fourths of the world's population have relied on remedies from nature. To learn more about all natural remedies, please check out our web site.
Nutritional Supplements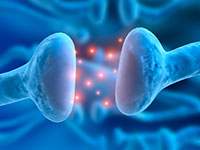 Over the past several decades, complementary and alternative treatments have increasingly become a part of everyday treatment of anxiety. With the rising cost of prescription medications and their production of unwanted side effects, patients are exploring natural remedies for the management and treatment of psychological conditions.
Among complementary and alternative treatments, nutritional supplements are particularly popular with more than half of U.S. adults taking them on a regular basis.
Nutritional supplements are products used to improve health and contain vitamins, minerals, amino acids, antioxidants, and isolated nutrients. In order to support good overall mental health All Things Well has several vendors.
Learn More About Nutritional Supplements
Aromatherapy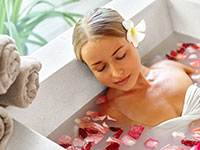 Aromatherapy is the use of organic compounds to improve your mood, mental state, or health. Those organic compounds are called essential oils. They're made from various plant parts, such as roots, seeds, leaves, and blossoms.
They can be used alone or blended to create different combinations. You can diffuse essential oils into the air, dissolve them a bath, apply them during a massage, or use other methods to spread their aroma.
If you have problems like anxiety or depression, you won't rely on aromatherapy alone to treat it. Instead, consider adding aromatherapy to your larger treatment plan. Using aromatherapy alongside other treatments may help boost your mood and relieve stress.
Guided Meditation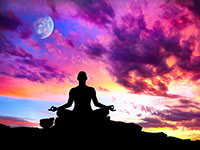 Guided meditation are recordings designed to remove stress and replace it with a sense of inner peace. They are one of the best tools to balance our emotions, alleviate physical and psychological distress, and promote the appreciation of the present moment.
It can be difficult to meditate without a teacher or guide. That is why recorded guided meditations have become so popular. Guided meditations typically last from between 10 minutes to one hour.
While classic meditation requires some training, guided meditations literally talk you through a meditation and help you find a calm and peaceful state.
Learn More About Guided Meditation
Self-Hypnosis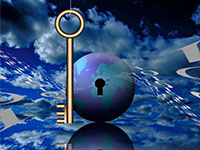 Self-hypnosis is a hypnotic meditation using the power of meditation and thought to alter feelings, symptoms, behaviors, thoughts, and habits in the mind and
Our thoughts have the potential to trigger a series of physiological responses based on what we hear. For example, the sound a dog barking or the laughter of a child can be enough to conjure up different sensations in our bodies.
By enhancing your mind-body integration with hypnotic mediation recordings you can to tap into the natural wisdom of your physical body by listening to its various cues. As you practice honoring the signals of your body, you become more aligned with the health and vitality that you desire.
Learn More About Hypnotic Meditation

Breathwork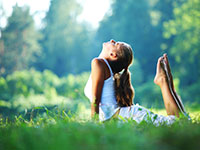 Breathwork is term for various breathing practices in which the conscious control of breathing influence a person's mental, emotional or physical state.
Breathwork is a method of breath control that can give rise to altered states of consciousness and to have an effect on physical and mental well-being. Derived from various spiritual and pre-scientific traditions from around the world, it was pioneered in the West by Wilhelm Reich who developed Reichian breathwork.
There are several sub-types of breathwork that have emerged in contemporary psychology, including Reichian Breathwork, Holotropic Breathwork, Sudarshan Kriya Yoga, and others. The following are a few which are commonly practiced in the field of psychology.


Meditative Movement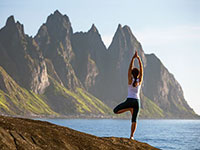 The meditative movements of yoga, tai chi, and qigong can prove useful in the treatment of mental health. Meditative movement is movement or body positioning that focuses on breathing and a cleared or calm state of mind with a goal of deep states of relaxation.

The popularity of yoga, tai chi, and qigong as a meditative modality in recent years has risen dramatically and has quickly become one of the most sought after forms of alternative medicine practiced in the United States today, and for good reason.
Meditative movement offers an alternative approach and a growing body of evidence to support recovery, with the only real potential side effect of improved health and happiness.
Learn More About Meditative Movement

About Dr. Fredricks
Dr. Randi Fredricks, Ph.D. is the Executive Director of San Jose Counseling and Psychotherapy. Dr. Fredricks is a practicing therapist, researcher and author specializing in the treatment of anxiety, depression, addiction, eating disorders, and related disorders. She is a bestselling author of several books on complementary and alternative treatments for mental health. To learn more about Dr. Fredricks, visit San Jose Counseling and Psychotherapy.