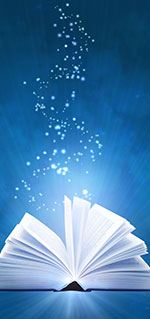 All Things Well article page features articles pertaining to wellness, alternative medicine, and neurosensory training. The articles have been published in national and local publications and in All Things Well's Total Wellness Newsletter and in blogs by the authors.
These articles provide comprehensive information on mental health, mental illness, and psychiatric disorders on topics like anxiety, depression, bipolar, schizophrenia, ADHD, autism, child development, psychotherapy, relationship problems, stress management, and self-help and more.
All the articles are written by Randi Fredricks, Ph.D., a psychotherapist, researcher, author, and world-renowned mental health expert on mental health and natural healing. Dr. Fredricks specializes in the treatment of mental health using integrative medicine and natural therapies.
Dr. Fredricks been a published author and researcher. Her books have become best-sellers and have been noted in publications internationally. She has a Ph.D. in psychology, a doctorate in naturopathy, and certifications as a Hypnotherapist, Clinical Nutritionist and Clinical Herbalist.
Her books include Healing and Wholeness: Complimentary and Alternative Therapies for Mental Health, Complementary and Alternative Treatments for Depression, Complementary and Alternative Treatments for Anxiety, and Fasting: An Exceptional Human Experience. Her books are available on Amazon.
We're constantly adding new articles, so check back often.