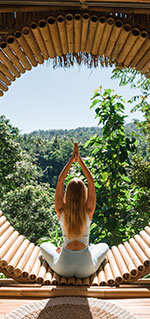 Breathwork has its roots in Eastern practices like yoga, tai chi, qigong, and Buddhism. In addition, many of the breathwork practices used today were developed during the consciousness-raising era of the 1960s and '70s.
People often perform breathwork to improve spiritual and mental well-being. During the practice, you intentionally change your breathing pattern in order to induce a relaxation response.
The following is a list of Breathwork CDs that can be purchased via our Amazon Affiliate Program. To learn more about a particular CD, click on the link.
These CDs have been personally selected by Dr. Randi Fredricks, Ph.D., a practicing psychotherapist, bestselling author and acclaimed published researcher. Dr. Fredricks specializes in treating emotional health with complementary and alternative therapies.
As a psychotherapist trained in a variety of breathwork techniques and methods, Dr. Fredricks pays special attention to the production of these Breathwork CDs and their level of overall effectiveness.
Breathing: The Master Key to Self Healing Audio (CD)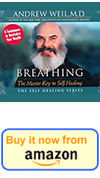 The health you enjoy today, and for the rest of your life, begins with your next breath. In fact, breathing is so crucial to your body's ability to heal and sustain itself that Dr. Andrew Weil says, "If I had to limit my advice on healthier living to just one tip, it would be simply to learn how to breathe correctly."
On Breathing: The Master Key to Self-Healing, listeners will learn a complete course of eight breathing exercises that Dr. Weil uses in his own life, and has prescribed to hundreds of patients over the past two decades. Dr. Weil reports that these breathing exercises get more favorable response from patients than anything else he teaches.
From increasing energy to lowering blood pressure, to improving circulation to beating anxiety disorders without drugs, Breathing is a practical introduction to the benefits of breathwork, presented by the bestselling author and physician who has taken the miracle out of self-healing, and made it available to all.
Vivation Breathwork (CD)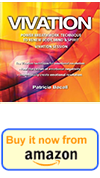 Vivation teaches us a basic human skill; how to learn to pay attention to the sensations in our body and breathe in a way that helps us to feel, rather than suppress them.
The most basic communications of the body alert us to go towards something that seems safe and away from something that seems dangerous. Unfortunately as children, we learn to suppress these sensations, if we do not have caretakers who help us recognize their importance and teach us how to calm ourselves in their presence.
It is by feeling sensations in the body, that our mind works best to come up with logical conclusions about what has happened to us. These CD's will lead you through a Vivation session and teach you not to be afraid of the sensations in your body, but rather use them for your benefit.

Transformational Breathwork: A Guided Session (CD)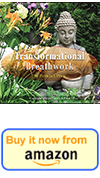 Transformational Breathwork is a breathwork process that helps remove blocks to  success. It is a breathing technique that can help you resolve mental and emotional issues by removing blocks in the energy flow of the body.
Transformational Breathwork enhances every other breathwork method, emotional release technology, and self improvement technique in the Western world.
This CD will help you resolve childhood traumas, improve relationships, recover from addictions, enhance prosperity, relieve physical and emotional pain, and progress spiritually.
The Author, Patricia Price has been a healing practitioner for over 40 years. She is the author of numerous CDs of guided imagery for healing, and several home study courses to enhance spirituality.