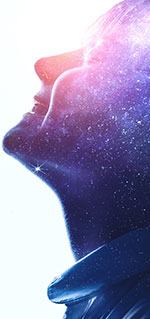 I started All Things Well over 20 years ago and have been running All Things Well ever since. After receiving an education in naturopathy, nutrition, and herbal medicine, I began offering a variety of natural remedies, including nutritional supplements.
Since 1991, I have been a published researcher and author on pioneering books and studies about individuals, couples, and communication.
In 2008 I wrote and published the book, Healing & Wholeness: Complementary and Alternative Therapies for Mental Health, which contains thousands of studies that have successfully used complementary and alternative therapies in the treatment of mental health.
The book is a 630-page compendium is a must have book for anyone who is interested in complimentary and alternative medicine. The reference section contains over 3,000 citations for peer-reviewed literature.
In 2012, I published Fasting: An Exceptional Human Experience  documenting the centuries-old tradition of fasting. Fasting has historically been recognized as a way to heighten human sensitivity to all things-animate and insensate-in the universe.
Ancient cultures understood the link between the physical, the emotional, and the spiritual experience and acknowledged fasting as a means for making this connection.
In 2020, I published two more books, Complementary and Alternative Treatments for Anxiety and Complementary and Alternative Treatments for Depression. Both books discuss the latest complementary and alternative treatments for anxiety and depression extensively.
In treating mental health, lifestyle and quality of life factors are critical. Important considerations include physical health, regular exercise and fitness, recreational pursuits, creative expression, healthy diet, regenerative sleep, meaningful work, financial security, residential stability, satisfying interpersonal relationships, and spiritual practices.
My therapy practice, Randi Fredricks, Marriage and Family and Therapist, Inc., is separate from All Things Well. In this other business, I am a licensed Marriage and Family and Therapist with an office in San Jose, California. For more information on my private practice as a psychotherapist, visit San Jose Counseling and Psychotherapy.
I hope you enjoy this web site and that the resources here bring the same peace and joy to you as they have to me.
Warmly,
Dr. Randi Fredricks, Ph.D.
California MFC47803, Arizona LMFT-15655, Florida MT4366